Summary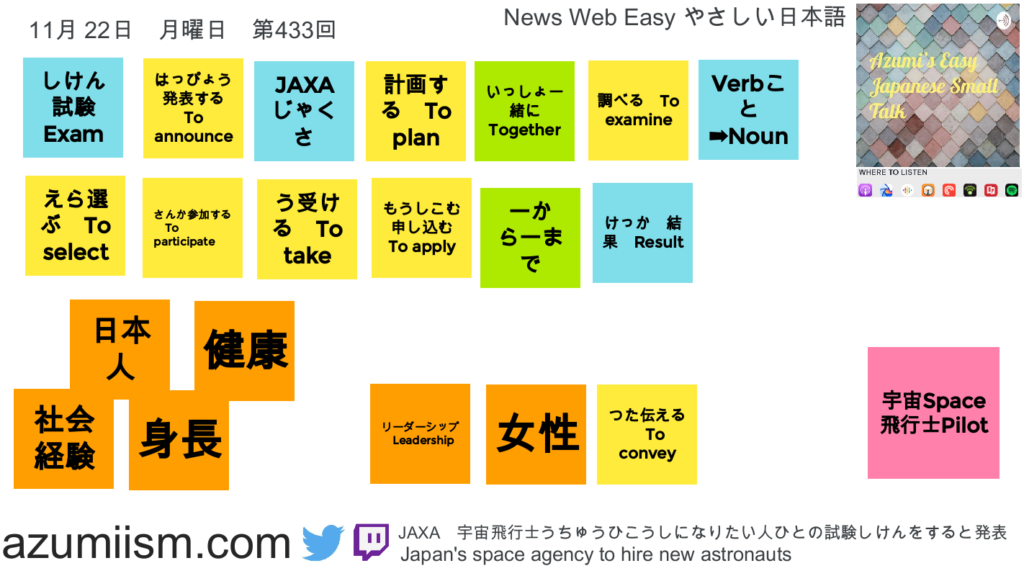 Let's vote about today's article! 記事の話題に投票しよう!
要件を満たしているなら、応募する。If you were eligible, would you apply to become a astronaut?
Make a sentence with today's word
Extra
Azumiの一言
Women consists of only 22% globally in space industry. Japan has had two female astronauts among all twelve ones. Which means 16%. It is not only the issue of Japan but also the issue all over the world.
In a Netflix show, called Away, Hilary Swank presented as a commander of the mission of Mars. The representation in the media affect so crucially on each individuals. I hope that JAXA will find more female astronauts against their perceptions!!
世界的に見て、宇宙産業での女性の割合は22%だそうです。日本の宇宙飛行士でみると、全体の12人のうち今までで二人の女性宇宙飛行士がいます。つまりこれは日本の問題ではなく世界的な問題だと言えますね。
ネットフリックスの番組、Awayでヒラリー・スワンクは宇宙船の船長を演じます。このような女性の管理ポジションへの配役はすべての視聴者にそれが普通のことであるという知覚的な影響を及ぼします。素晴らしいと思います。JAXAも古い感覚に負けずに女性の宇宙飛行士を多く採用してほしいなと思います。
Azumi's Easy Japanese Small Talkをおうえんしてほしい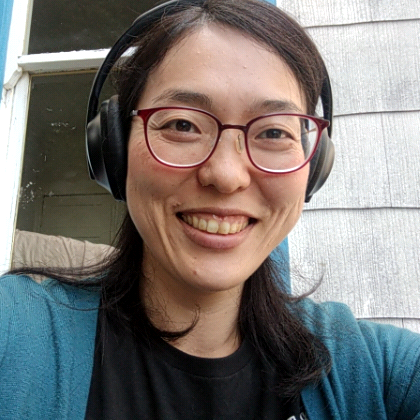 Thanks for accessing my content. I began this personal project for many reasons. Some are altruistic, others for myself. Both are crucial for me to continue this project. And, I am hoping that you will show your interest in my content in some ways. One way is contacting me via text. Another way is here, donation. It would be great for me to know that someone wants to listen to my channel. I actually do not like doing this kind of thing. You know, it could be a strong impact for me to receive your support. However, if not, my attempt to seek people's support would show the reality that no one actually likes my content. So, it took 400 episodes for me to take this big step. So far, I am grateful that a handful of people are actually supporting me!!!! I am determined to keep my work for a while longer. So, if you'd be kind enough to support me, please visit the following link! ありがとう。