Summary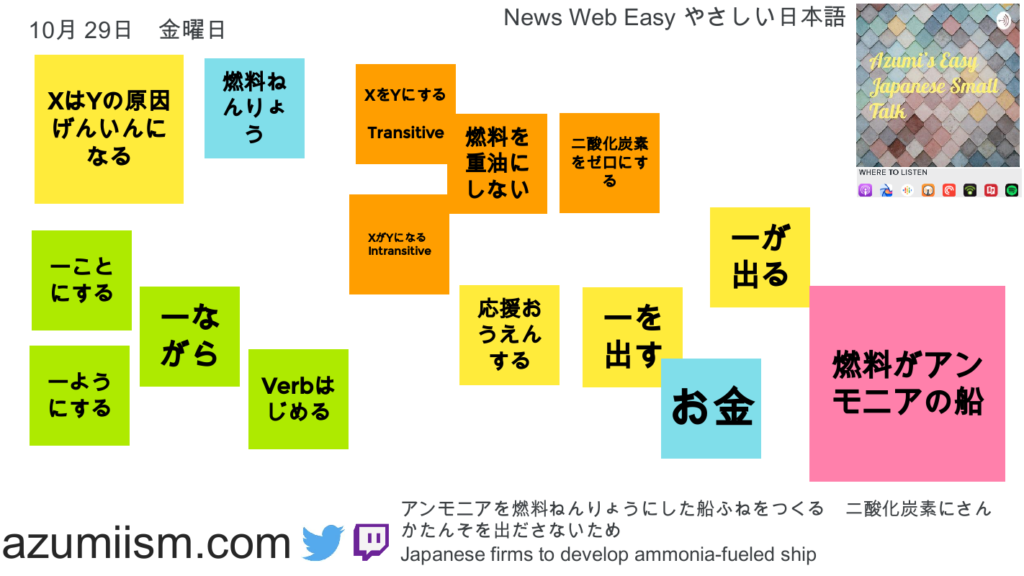 Let's vote about today's article! 記事の話題に投票しよう!
2050年までにCO2をゼロにできるとおもう?Can we reduce greenhouse gas emissions net zero by 2050?
Make a sentence with today's word
Extra
Azumiの一言
In this episode, I've explained the transitivity relationship between ーになる and ーにする.
Rather than memorizing these two verbs separately, it would be much beneficial to see them as a pair. That way, you can more pay attention to particles too.
Transitive verbs use をparticle to designate an object, meanwhile, intransitive verbs use がparticle, which followed a subject.
今回のエピソードでは「ーになる」と「ーにする」の自動詞/他動詞ペアの関係について説明しました。
2つの動詞を別々に覚えるよりも、ペアと捉えるととても効果的です。使用される助詞にもより注意をはらうことができると思いますよ。
他動詞は助詞「を」を使って目的語を接続しますが、自動詞はもちろん目的語はありませんので助詞「が」が主語に接続します。
Azumi's Easy Japanese Small Talkをおうえんしてほしい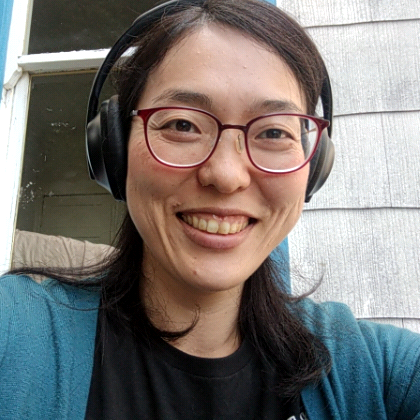 Thanks for accessing my content. I began this personal project for many reasons. Some are altruistic, others for myself. Both are crucial for me to continue this project. And, I am hoping that you will show your interest in my content in some ways. One way is contacting me via text. Another way is here, donation. It would be great for me to know that someone wants to listen to my channel. I actually do not like doing this kind of thing. You know, it could be a strong impact for me to receive your support. However, if not, my attempt of seeking people's support would end up showing the reality that no one actually likes my content. So, it took 400 episodes for me to take this big step. So far, I am grateful that a handful of people are actually supporting me!!!! I am determined to keep my work for a while longer. So, if you'd be kind enough to support me, please visit the following link! ありがとう。