Summary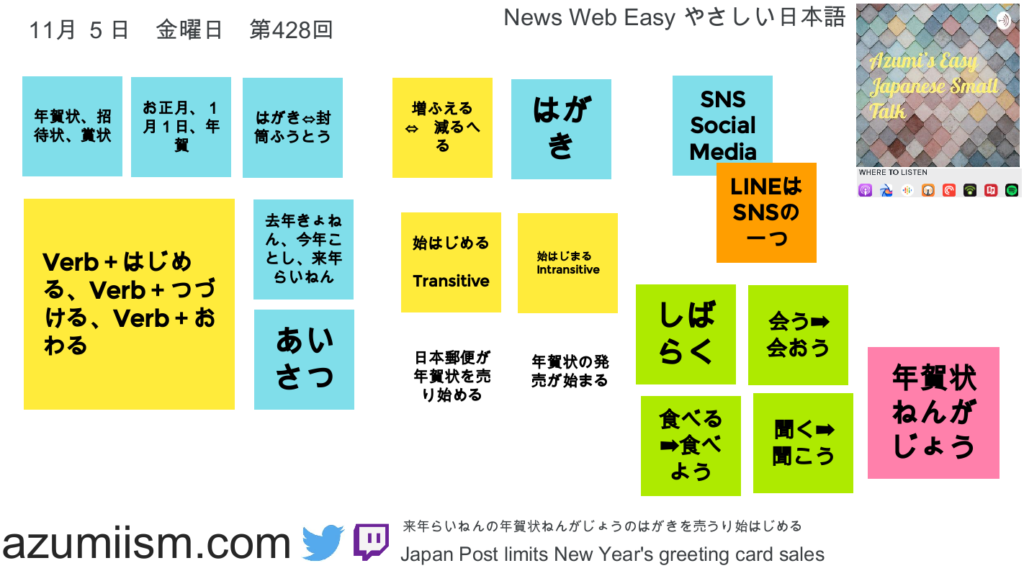 Let's vote about today's article! 記事の話題に投票しよう!
あなたの国にも年賀状みたいな文化がある? Does your country have a similar to 年賀状?
Make a sentence with today's word
Japanese Manga-authors' 年賀状
If you send one to one of them, you might get one too!?
Azumiの一言
I love NENGAJO-culture. It is such a different perception of receiving a card rather than receiving intangible data. Practically, it is common when you receive, you reply to it. Like the link above, if you send it to a manga author, you might be able to their original Nengajo with their illustration.
So, if you are interested in this culture, please let me know. It would be a great opportunity to make a Nengajo-2022. I will do it if you request it, lol.
年賀状文化が大好きです。データで何かが届くのと、カードで何かが届くのってほんとに全然違いますよね。ちなみに、慣習として年賀状は受け取ったら必ず返事を出します。というわけで上記のリンクのように、応援している漫画家さんに年賀状を送ると、その漫画家さんのイラスト付きのレア年賀状がもらえるかもしれない、というわけです。
はい、というわけでね、もしこの文化に興味を持ったというあなた、年賀状がほしいと思ったあなた、ぜひ私に言ってください。年賀状、作って送りますよ!本当ですよ!連絡してね!笑
Azumi's Easy Japanese Small Talkをおうえんしてほしい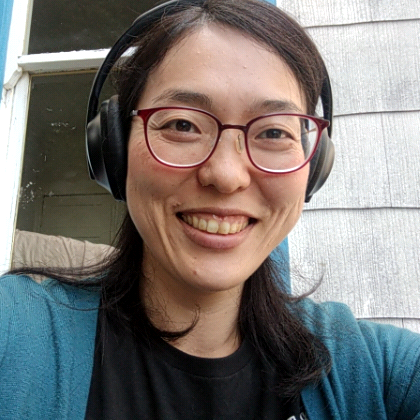 Thanks for accessing my content. I began this personal project for many reasons. Some are altruistic, others for myself. Both are crucial for me to continue this project. And, I am hoping that you will show your interest in my content in some ways. One way is contacting me via text. Another way is here, donation. It would be great for me to know that someone wants to listen to my channel. I actually do not like doing this kind of thing. You know, it could be a strong impact for me to receive your support. However, if not, my attempt to seek people's support would show the reality that no one actually likes my content. So, it took 400 episodes for me to take this big step. So far, I am grateful that a handful of people are actually supporting me!!!! I am determined to keep my work for a while longer. So, if you'd be kind enough to support me, please visit the following link! ありがとう。