Summary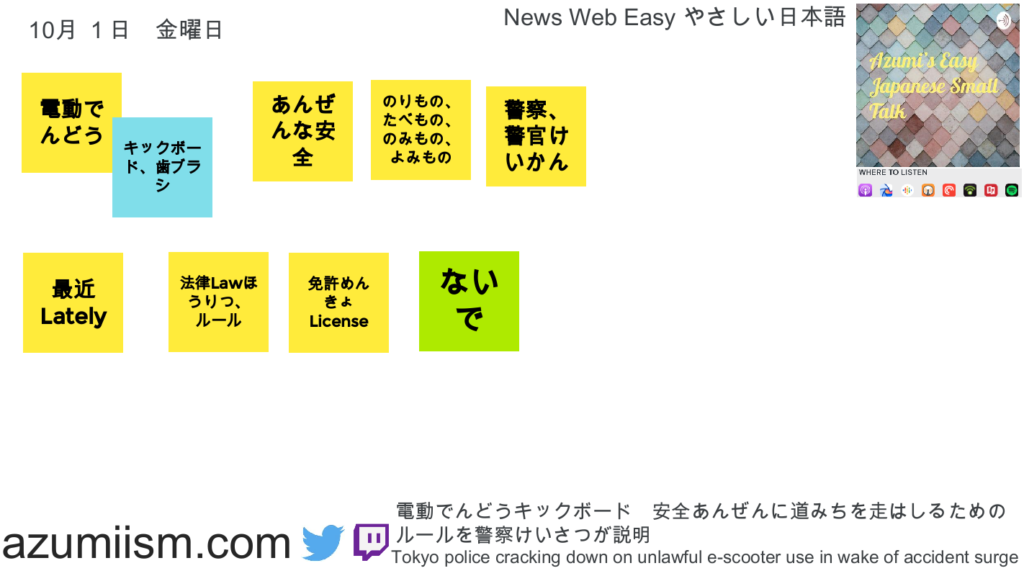 Make a sentence with today's word
Azumiの一言
After recording this episode, I was still thinking about a device name preceded by 電動. Here are what I found after all!
電動キックボード
電動自転車
電動歯ブラシ
電動ひげそり
電動車椅子
Now, don't you see the image of when to use 電動? Each device can be used without an electric motor. Each device includes a motion for its function. By the way, what is the opposite word of 電動? Any guess?
It is 手動. It means moved by hands. It boils down to whether moved by electricity or hand. Oh, you might think you can say '手動自転車.' For now, you don't say that. But it is a matter of what is the standard at a given time. When 電動自転車 becomes pervasive, we might say 手動自転車.
このエピソードの録音後も、電動がつく機器の名前を考えていました。下記が私がみつけた名前です!
電動キックボード
電動自転車
電動歯ブラシ
電動ひげそり
電動車椅子
さて、「電動」という言葉をいつ使用するのかというイメージが見えてきましたね?これらの機器は電気モーターなしでも存在します。どの機器も機能としてモーションが含まれていますよね。ちなみに、「電動」の反対の言葉は何ですか?思い浮かびました?
答えは手動です。手で動かすという意味です。つまり「電気で動かす」か「手で動かす」かの話だということです。あ、でも手動自転車っていいませんよね?なんで?それがスタンダードだからです。もしもっと電動自転車が広まったら、手動自転車と言いたくなるときがくると思いますよ笑
Azumi's Easy Japanese Small Talkをおうえんしてほしい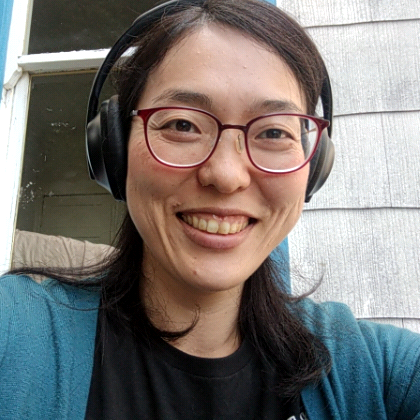 Thanks for accessing my content. I began this personal project for many reasons. Some are altruistic, others for myself. Both are crucial for me to continue this project. And, I am hoping if you can show your interest in my content in some ways. One way is contacting me via text. Another way is here, donation. It would be great for me to know that someone wants to listen to my channel. I actually do not like doing this kind of thing. You know, it could be a strong impact for me to receive, if it doesn't work. In the end, the attempt to seek people's support can show the reality that no one actually likes it. So, it takes 400th episodes for me to make this big step. So far, as I expected, no one has appeared yet. But, I am going to be patient, probably until 500th? haha So, if you'd be kind to support me, please visit the following link! ありがとう。