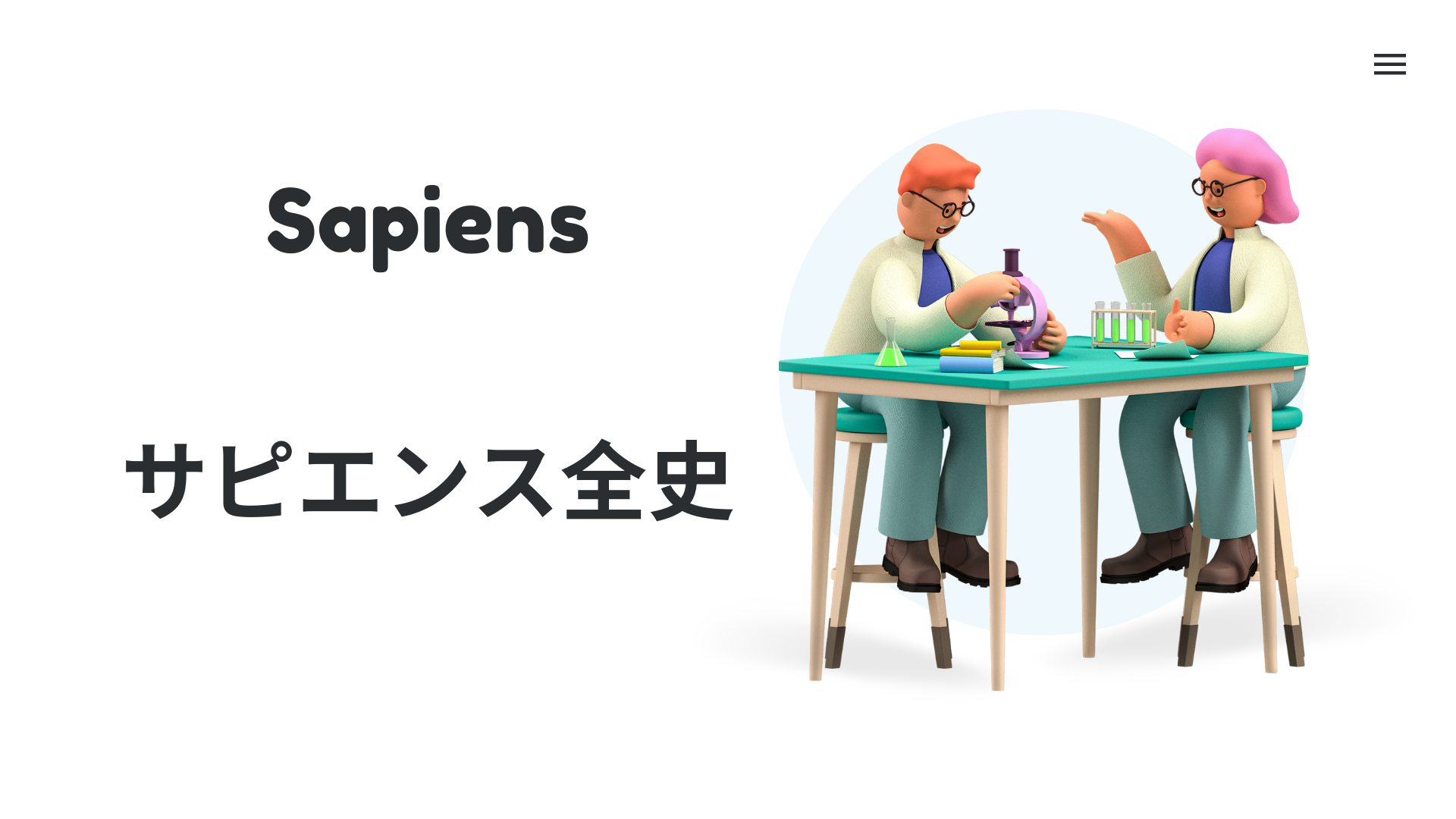 Ch.12 The Law of Religion
🦧第12章 宗教という超人的秩序
Grasp the structure!🦧構成を把握する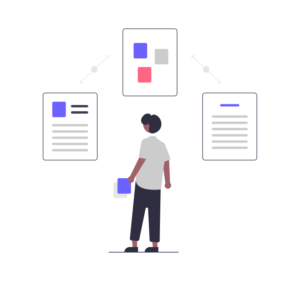 To grasp the chapter, you just try to see its hierarchical configuration. I strongly recommend drawing it either physically or virtually.
階層構造を追い、内容を把握します。実際にメモを取りながらするとはかどります。
Summarize the chapter concisely🦧章を簡潔にまとめる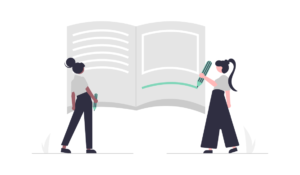 To summarize, check the hierarchical configuration and make sentences with important points of each.
階層構造の各部分のポイントを確認して、文にしてまとめます。
Religion is one of the three great unifiers of humankind. Religion should have a superhuman order, binding norms and values, and quality of universal and missionary. The Agricultural Revolution seems to have been accompanied by a religious revolution. While animists saw themselves as one of many creatures, polytheists exalted their status and see the world as a reflection of the relationship between gods and humans. As of the characteristics of polytheism, its supreme power is devoid of interests and biases, and it has far-reaching religious tolerance. Polytheism was also the birth of partial power, which has interests and biases.
Christianity was born as monotheism from esoteric Jewish when it was equipped with universality and missionary. Islam follows it. Today, most people outside East Asia adhere to one monotheist religion. Dualism was also born from polytheism, and monotheism has syncretized rituals and practices from different sources including dualism.
Meanwhile, Buddhism is non-theist religion. It is based on a universal law of nature 'suffering arises from craving, and in order to liberate meditation is needed.' As time went by people began worshiping enlightened beings to asking not only for attaining nirvana but also for dealing with mundane problems.
Lastly, godless ideologies, humanism, is flourished and centered in the age of growing secularism. Humanism is based on the natural law that human has a unique and sacred nature. It has three sects: liberal, social, and evolutionary humanism.
宗教は人類を統一へ導いている三つの大きな力の一つです。宗教は超人的な秩序、拘束力を持った規範や価値観、そして普遍的かつ布教的な要素を備えたものです。農業革命が起こった時代は、それに伴い宗教の革命も起こっていたといえるでしょう。精霊信仰者は自分たちを多くの生き物の一つと見なしていましたが、多神教徒は自分たちの地位を高め、世界を神と人間の関係の反映として見ました。多神教の特徴として、その最高権力には興味や偏りがなく、宗教の選択に関してはかなりの寛容さがあります。多神教はまた、最高権力と対局の関心と偏りを備えた部分権力も生みました。
キリスト教は難解なユダヤ教徒の一派が普遍性と布教性を備えた一神教として始まりました。イスラム教はキリスト教の方法を模して拡大しました。今日、東アジア以外のほとんどの人々は一神教を信仰しています。二元論も多神教から生まれ、一神教は二元論を含むさまざまなものから儀式や慣習を融合させてきました。
一方、仏教は非有神論の宗教です。それは、「苦しみは渇望から生じ、そこから解放されるためには瞑想が必要である」という自然の普遍的な法則に基づいています。時が経つにつれ、人々は悟りを開いた存在を崇拝し始め、涅槃を達成するだけでなく、ありふれた問題に対処することも求めました。
最後に、神は持たずイデオロギーとも呼ばれることの多い人間中心主義は、世俗主義が成長する今の時代の中心に置かれています。人間中心主義は、人間は唯一の神聖な存在であるという自然法則に基づいています。リベラル人間中心主義、ソーシャル人間中心主義、そして進化的人間中心主義の三つに大別されます。
Make questions to discuss🦧ディスカッション用の質問を作ろう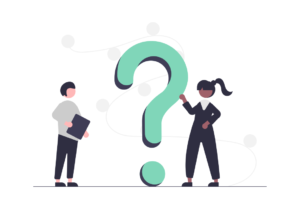 To discuss, make questions. It gives you a great topic to talk about in English.
本について話し合うための質問を作ります。作った質問は英語で話をするときのいい話題になりますよ。
Interpretive question 解釈についての質問
What does it mean? How are the parts connected? what is the reason for people's actions?
There is more than one possible answer, but the viewer's opinion is based directly on the text.
ここはどういう意味でしょう?これらの箇所はどう繋がっていますか?この行動にはどんな意味がありますか?
答えは2つ以上考えられますが、質問の答えは本文に直接基づいている必要があります。
My opinion: In order to let the argument objectively, an author's opinion is usually not subjective in an academic book. So is this book. However, in the third section in which the author describes the differences between polytheism and monotheism, the author began the first paragraph by describing that monotheistic Westerners see polytheism as ignorant and childish. "The Benefits of Idolatry" seems that he asserts sarcastically that something the Westerners called Idolatry is much more peaceful than monotheists' bloody greed. It's might reflect the author's sarcasm.
私の意見:議論は客観的である必要があり、学術書において著者の意見は主観的でないのが常です。この本もそのスタイルをとっていると思います。多神教と一神教の違いを説明したこの3つ目のセクションで著者は最初の段落を一神教の西洋人は多神教のことを無知で子供っぽいと見なしているというステレオタイプの説明から始めました。「偶像崇拝の利点」というタイトルは、多神教を子供っぽい偶像崇拝だと呼び蔑む一神教徒の、自分たちの信仰心を示すためなら殺戮も喜んで行う欲深い側面を引き合いに出しながら、多神教がそれよりもはるかに平和的な宗教だと皮肉を込めて主張しているように見えます。
five questions for discussion🦧ディスカッション用の5つの質問
How does this make me feel? What does it remind me of?
There are many correct answers that are related to one's experience; they can be found outside of the text/speech.
この箇所はどんな風に感じますか?何を思い出させますか?
個人の経験に関連するたくさんの答えが本文の外で見つけられることが考えられます。
What does it say?
One correct answer is found in the text.
なんと言っていましたか。
答えは一つです。テキスト内でみつけることができます。
What does it mean? How are the parts connected? what is the reason for people's actions?
There is more than one possible answer, but the viewer's opinion is based directly on the text.
ここはどういう意味でしょう?これらの箇所はどう繋がっていますか?この行動にはどんな意味がありますか?
答えは2つ以上考えられますが、質問の答えは本文に直接基づいている必要があります。
What is the message beyond this presentation? What are the greater issues or questions this piece deals with?
The presentation is not directly referenced in the question. There are many possible answers found outside of the presentation, but it's a starting point.
このトピックが伝える、もっと大きなメッセージはなんでしょう?このトピックの先にどんな大きな問題が見えますか?
この質問は、このトピックと直接リンクする必要はありません。この話の外側にたくさんの答えがあるでしょう。でも、このトピックがいいスタートポイントになります。
How effective is the presentation in whole or in part? Why did the speaker/author make these choices and how well do they work?
Many possible answers can be found outside of the presentation but it's a reference.
この箇所は全体の中で/この部分においてどう効果的な役割を果たしていますか?どうして話者はこのような表現をしましたか、またそれはどのように機能していますか?
たくさんの答えが本文の議論の外でひとつの例としてみちびかれる可能性があります。
Expressions and terms🦧覚えておきたい単語・表現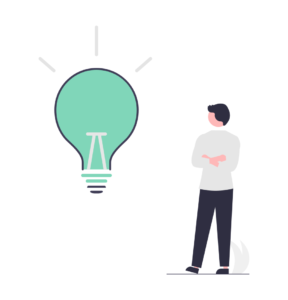 Pick some terms that you are unfamiliar with from sentences you high-lightened and memorize them because you need them to discuss this chapter!!
読みながらハイライトした特に重要だと思う文の中から、使い慣れていない言葉を選んで覚えましょう。なぜかというと、ディスカッションで意見や考えを言うために必要になるからです。
term
example sentence
idolatry
Westerners see polytheism as ignorant and childish idolatry.
animism
animistic
Animists thought that humans were just one of many creatures inhabiting the world.
polytheism
polytheistic

monotheism
monotheistic
The fundamental insight of polytheism, which distinguishes it from monotheism, is that the supreme power governing the world is devoid of interests and biases, and therefore it is unconcerned with the mundane desires, cares, and worries of humans.
dualism
dualistic
Dualistic religions espouse the existence of two opposing powers: good and evil.
syncretism
syncretic

syncretize
Syncretism might, in fact, be the single great world religion. They are no less syncretic than monotheism and popular Buddhism.
secularism
secularistic
The last 300 years are often depicted as an age of growing secularism, in which religions have increasingly lost their importance. (the principle of separation of the state from religious institutions.)
humanistic
humanism
All humanists worship humanity, but they do not agree on its definition. Humanism has split into three rival sects.
単語
例文
偶像崇拝
西洋人は多神教を無知で幼稚な偶像崇拝と見なしている。
精霊信仰
精霊信仰者は、人間は世界に生息する多くの生き物の1つにすぎないと考えていた。

多神教

一神教
多神教を一神教と区別する根本的な見方は、世界を統治する最高権力者である多神教の神々は関心や偏見を持たず、そのため人間のありふれた欲求、心配、不安に無関心であるというところだ。
二元教
二元教は、善と悪という2つの対立する力の存在を支持しています。
混合主義
混ぜ合わせる
混合主義は、実際、単一の偉大な世界宗教かもしれない。混合主義に劣らず、一神教や人気のある仏教は、いろいろなものを混ぜ合わせてきました。
世俗主義
過去300年間は、宗教の重要性がますます失われていく世俗主義の時代としてよく描かれることがあります。(国家を宗教機関から分離する原則のこと)
人間中心主義
すべての人間中心主義者は人類を崇拝しますが、彼等はその定義に同意していません。人間中心主義は主に3つのライバル宗派に分かれています。
---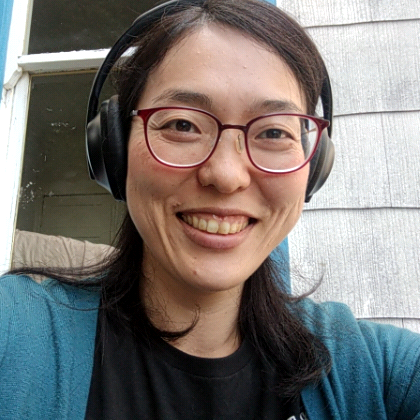 As it is easy to guess, it has a big volume for breaking down the history of religions. Especially the aspect how a religion transforms their creed along time is not the information you easily get lectured from its believer, who usually mainly know about the current knowledge.
想像に難くないことでしたが、宗教の全体の歴史を分析したこの章は大きなボリュームでしたね。特に、宗教の信条が時間とともにどのように変遷していったかという側面は、基本的に現在お知られていることについての知識がメインである信徒たちからは簡単に教えてもらえる情報ではありません。
As a person who was born and bred in East Asia, I've been familiar with Buddhism and feeling that God is not something real in my life. I didn't know fully the natural law of Buddhism, therefore it was really interesting. As the author stresses the importance of meditation as a part of its natural law, I found Buddhism very interesting in terms of a religion that provides a practical method to intervene cognitive activity of human beings. As I discussed in the discussion section, the author doesn't have a particular positive position toward monotheism, according to my Wiki-search regarding the author, he is into meditation. Did you notice he has a particular interest in meditation from his writing? I wouldn't have noticed, haha.
私は東アジアで生まれ育った者として仏教には慣れ親しんでいますし、「神」と聞くとなんだか外国のもののような現実感のないものだと感じています。とはいえ、仏教の自然法則を知っているかというと、よく知らなかったのでとても面白かったわけです。著者が自然法則の一部として瞑想の重要性を強調していましたが、仏教が人間の認知活動に介入する実用的な方法を提供している宗教であるという観点からみると、非常に興味深いと感じました。ディスカッションのセクションで言及したように、著者は一神教に対して特に前向きな立場を取っていません。私のWiki検索によると著者は瞑想に入れ込んでいるようです。この章を読んで彼が瞑想に特段の思い入れを持っていそうだと思いましたか?私はもしWikiってなかったら気づいてなかったと思います笑
Almost forgotten to mention, but how did you like the author's position that considers ideologies as religions. I kind of like it. When he started to argue the importance of fictive language for Sapiens, I've felt that religions and ideologies such as capitalism, socialism, are quite alike. Even so, it was really interesting that this chapter ends with humanism. I've never heard of humanism. What do you think of humanism?
言及し忘れるところでしたが、イデオロギーを宗教と見なす著者の考え方をどう思いましたか?私はけっこう好きです。著者がサピエンスにとっての架空言語の重要性を主張し始めたとき、私は資本主義、社会主義などの宗教とイデオロギーって同じようなものだなぁと感じました。とはいえ、この章の終わりの人間中心主義も面白かったです。私は人間中心主義について聞いたことがありません。(というか日本語のヒューマニズムというカタカナ言葉は調べてみるとHumanitarianismを指していて、恐ろしく混乱させる状況なのです。)人間中心主義についてあなたはどう思いましたか?