Summary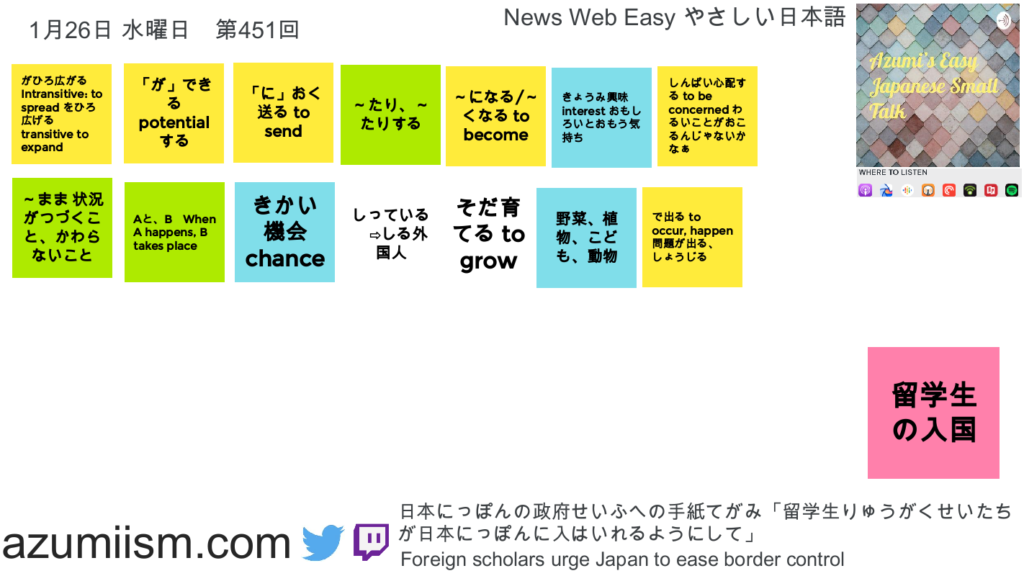 Let's vote about today's article! 記事の話題に投票しよう!
入国ができないことで、日本への興味がへりましたか?Has Japan's strict border control made your interests in Japan decrease??
Make a sentence with today's word
Azumiの一言
I am so sorry that people who suffer from the situation. When I was planning to move to the US, it was so stressful to make a plan even without the pandemic. Also, it would have been devastating and could alter my life completely if it occurred a few years earlier. I believe that when you finally go to Japan, it would be the genuine best time for you to embark on your new journey.
今のこの状況に苦しんでいるみなさん、本当にお辛いと思います。私がアメリカへの移住を計画していた時、当時パンデミックはありませんでしたがそれでも計画を立てるのはとてもストレスがたまる作業でした。また、もしパンデミックが渡米直後に起こっていたりしたとしたら私の渡米計画はとても残念なものになっていた可能性もあるし、私の人生を完全に変えていた可能性もあると思います。みなさんがようやく日本に行ける日が、みなさんの新しい挑戦に最適な時期なのだと信じています。
Azumi's Easy Japanese Small Talkをおうえんしてほしい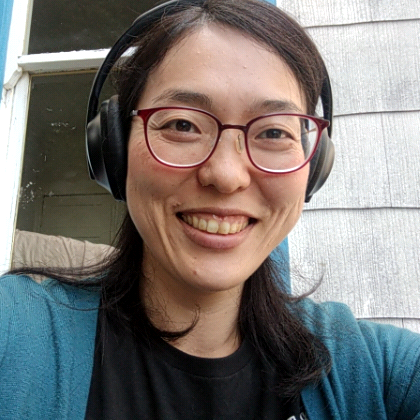 Thanks for accessing my content. I began this personal project for many reasons. Some are altruistic, others for myself. Both are crucial for me to continue this project. And, I am hoping that you will show your interest in my content in some ways. One way is contacting me via text. Another way is here, donation. It would be great for me to know that someone wants to listen to my channel. I actually do not like doing this kind of thing. You know, it could be a strong impact for me to receive your support. However, if not, my attempt to seek people's support would show the reality that no one actually likes my content. So, it took 400 episodes for me to take this big step. So far, I am grateful that a handful of people are actually supporting me!!!! I am determined to keep my work for a while longer. So, if you'd be kind enough to support me, please visit the following link! ありがとう。